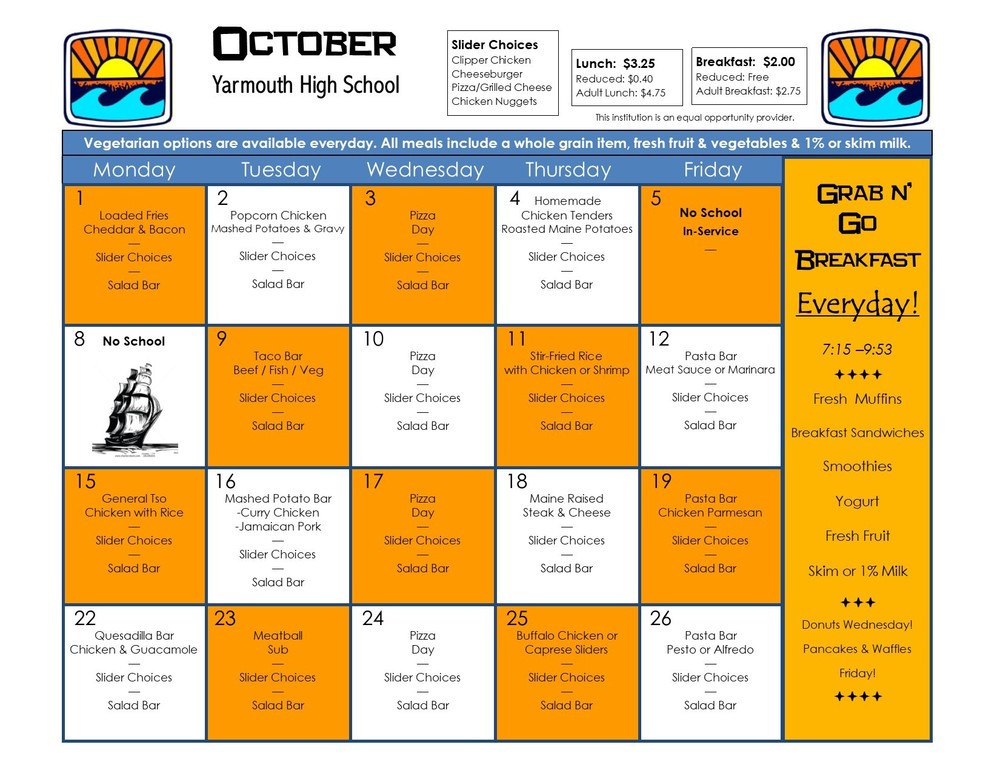 October Menu
Blair Currier
Thursday, September 27, 2018
Did you know all our fresh eggs used in breakfast sandwiches are from Maine hens?
Did you know that all our plain yogurt for smoothies and parfaits comes from The Milkhouse Dairy in Monmouth?
Our shaved steak is local too, from Maine Family Farms in Portland.
October is National Farm to School month!